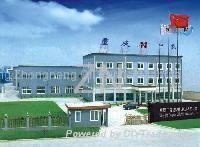 Zhongneng Oil Purifier Manufacturer Ltd.
Zhongneng Oil Purifier Manufacturer Ltd. the largest and most professional oil purifying equipment producing company in China at present, is a hi-tech customer oriented manufacturing company.
As a personal energy-saving and energy regenerating expert, Zhongneng is capable of providing you all kinds of oil purifying equipment according to your utmost desire. Its products range from transformer oil purifier, turbine oil purifier, engine oil purifier, lubricating oil purifier, hydraulic oil purifier, mutual inductor oil purifier, switch oil purifier, insulating oil purifier to cooking oil purifier.
Customer is our friend, customer is our God and the satisfaction of our God is the precondition of our development. Zhongneng always adheres to the principle of 'Customer first & quality utmost' strictly. It regards the utmost satisfaction and interest of its customer and partner member as the best return to its sincerest devotion. It solemnly promises that all the products from its very workshop enjoying two years' quality warrantee, lifetime's technical support and free maintenance instruction, which is rarely founded in other companies.
Now, the company's products have become into a regular resort for many customers around the world who are dealing with the business like power supply, petro-chemical, metallurgy, mine, aviation, ship-making, railway and so on and all of them have played a vital role in energy-saving and environment protection.
The People of Zhongneng would like to join hands with you, our dear friends from all kinds and open up a new era of economic & clean energy!


Contact: Mr. Alvin King
Gmail ID: danieldeng2009
Yahoo ID: alvinking2009
Skype Talk: alvinking09
Tel: 0086-15025441539
Fax: 0086-23-86197078
If you have any enquiry, please do not hesitate to contact with us. It's always our great pleasure to give you a quick and professional response!